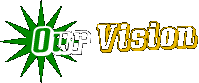 Rockstone Productions' vision is to scout, develop and produce artists that
offer a cutting-edge sound and image. Rockstone's current project being
developed, "Smiling Africa", is a collection of reggae artists from the island
of Jamaica. These exciting and talented performers have established a huge
following for themselves in their homeland and throughout the world.
Reggae music has continually grown to become one of the most popular and
viable markets in the entertainment business. Not only has this fresh new
rhythmic sound taken the public by storm, but it has also changed today's
fashion industry - influencing everything from hairstyles (dread-locks), to
clothing and dialogue for a new generation of youth. Reggae music has
proven itself to be a strong market with great profitability capabilities and tremendous growth potential.
The music industry is a unique form of business in that it is very often more
unpredictable than other forms of businesses. Since the product is usually
the artists talents, personalities and image, a large portion of Rockstone
Productions' success will be based upon its acute ability to discern, develop
and refine these areas to a high-standard of excellence.
Rockstone Productions is committed to delivering the next musical
sensation to the world with Jamaica's own "Smiling Africa."